SOVEREIGNTY AT STAKE – Guyana's 54 years of independence. The flag will be raised virtually due to COVID-19
TUESDAY, May 26, will mark the 54th year since Guyana became an independent state. It will be a national holiday, but the usual outdoor events will be curtailed by the Covid-19 restrictive measures.
Instead, there will be an Independence Day concert and a virtual flag-raising ceremony as part of a creative 12-day calendar of events which the Ministry of Social Cohesion has been rolling out on the several media platforms.
Apart from the pandemic, this year's Independence Day is also dampened by the on-going recounting of ballots cast in the March 2 polls, after a controversy arose over the credibility of the electoral process.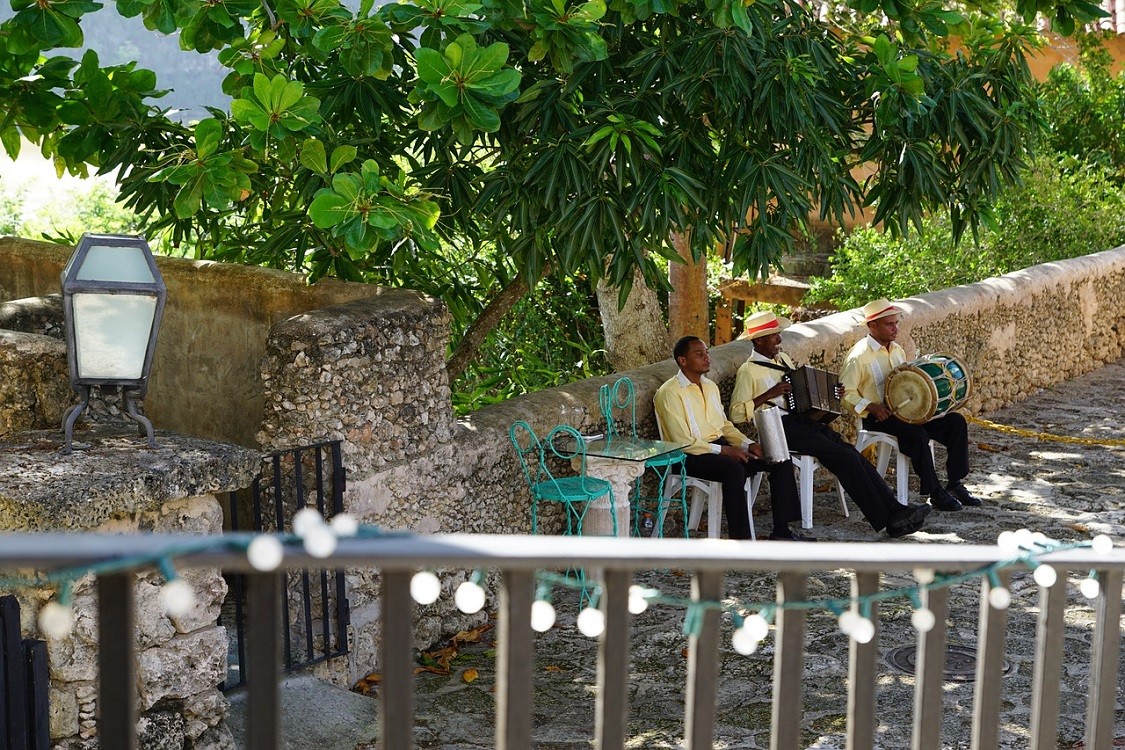 COMPETENT AND COMPELLABLE
There has been consensus among government, opposition and the elections commission that the Caribbean Community is best suited, if needs be, to ably navigate the controversy; hence, the presence of CARICOM at the recount exercise.
This is as it should be since Guyana shares in common with its regional partners a history of colonial bondage, blood kinship and cultural affinity. As the guardian of the common home of our Caribbean peoples, CARICOM is highly competent to provide oversight, and I am confident that its advice would be compellable after full revelation of all the circumstances that might have tainted the credibility of those elections.
The role of the Caribbean Community has become crucial since a major element of the controversy is the alleged crude interference by non-regional foreign players in what is unfolding as a treacherously orchestrated, but clumsily executed plan for regime change in Guyana.
FOREIGN INTERFERENCE
Foreign interference in elections strikes mortally at the heart of independence, and that of other Caribbean states. It violates supreme court laws, the Constitution of the Cooperative Republic of Guyana, which affirms the sovereignty of the Guyanese people and the independence of Guyana.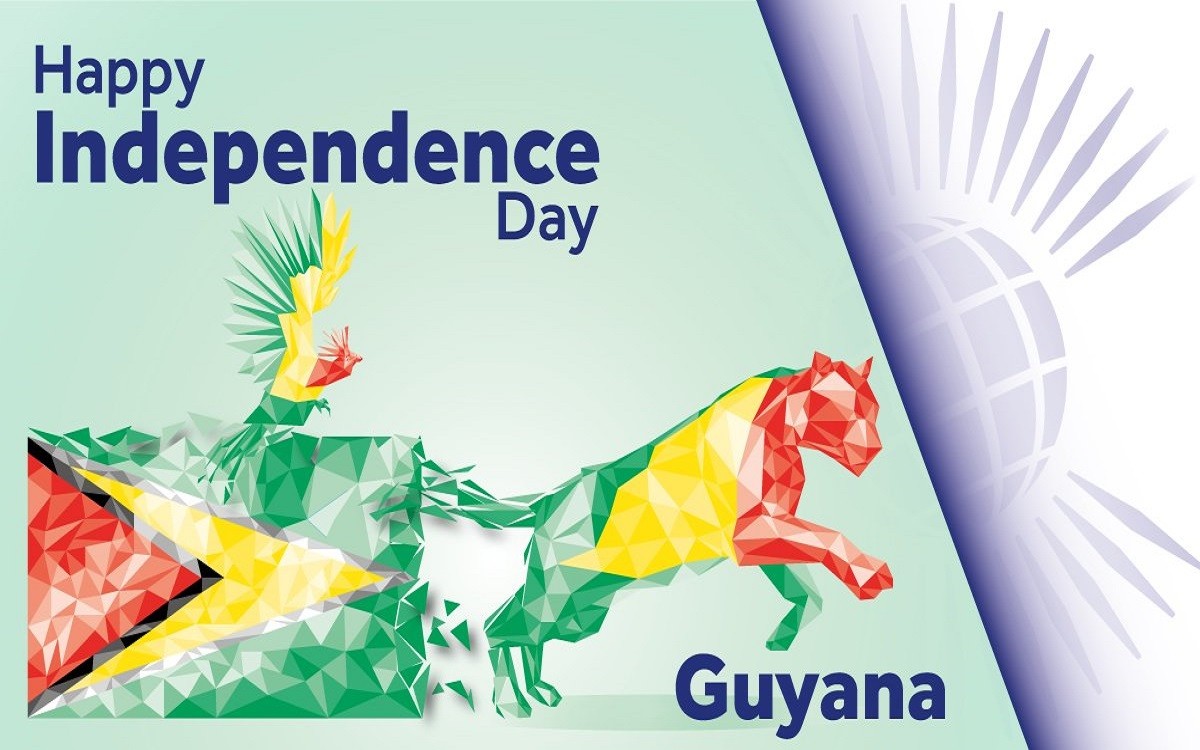 Article 1 of the Constitution confers on Guyana the status of an indivisible, secular, democratic sovereign state. Sovereignty, it says in Article 9, belongs to the people. That sovereignty has been won after many centuries of resistance to foreign European occupiers who decimated our indigenous peoples and had kept all of our other ancestors in slavery and bondage.
On May 26, 1966, the Guyanese people reclaimed their dignity, and affirmed sovereignty or people's power. On that day, the Guyanese people ended foreign rule. From that day our Guyanese people pledged "to honour always the flag of Guyana, and to be loyal to their country" (National Pledge); and gave to Guyana "our homage, our service, each day that we live" (National Anthem). All public officials, including the President, prime minister and ministers, are required "to bear true faith and allegiance to the people of Guyana" (Oath of Office).
The observance of Independence Day therefore allows all Guyanese a moment of reflection on the value of our citizenship, and on our duty to defend the State.
POLITICAL IMMORALITY
It is perhaps the greatest political immorality in time that in post-independent Guyana, there were several persons who took the Oath of Office as Members of the National Assembly, knowing that they had pledged loyalty to foreign powers. There they were "dual citizens" of America, Britain and Canada (ABC countries), in defiance of the Guyana Constitution, being designated "Members of Parliament".
It might have passed unnoticed but not on that day of infamy, December 21, 2018, when one such foreign citizen voted with the parliamentary opposition to remove the duly elected national government!
Guyana has since been plunged into an unprecedented situation of constitutional difficulties and political uncertainty.
As if that wound to sovereignty and constitutional order were not enough, at least four persons with foreign citizenship presented themselves as leaders of hitherto non-existent mini-parties that contested the March 2020 elections. They have all ganged up to present a phony image of opposition to the incumbent government as part of the sinister ploy at regime change. Adding injury to the insult to our sovereignty, those so-called mis-leaders have been the most vocal, calling for sanctions against Guyanese patriots, and for foreign intervention in and invasion of a sovereign state.
FOREIGN VENOM
Indeed, the observance of Guyana's 54th anniversary as a sovereign and independent state is shrouded by the deadly disease caused by Covid-19, but this should be no cause for abandonment of our patriotism and national consciousness. It should rather be an occasion to repel the foreign venom of interference in our internal affairs, and to reassert mutual respect and non-interference as the settled policies of our state in international relations.
Aside from the political fray, we are simultaneously witnessing a flow of sincere compassion and solidarity from friendly countries, financial institutions and voluntary organisations that are donating essential supplies for distribution to vulnerable households.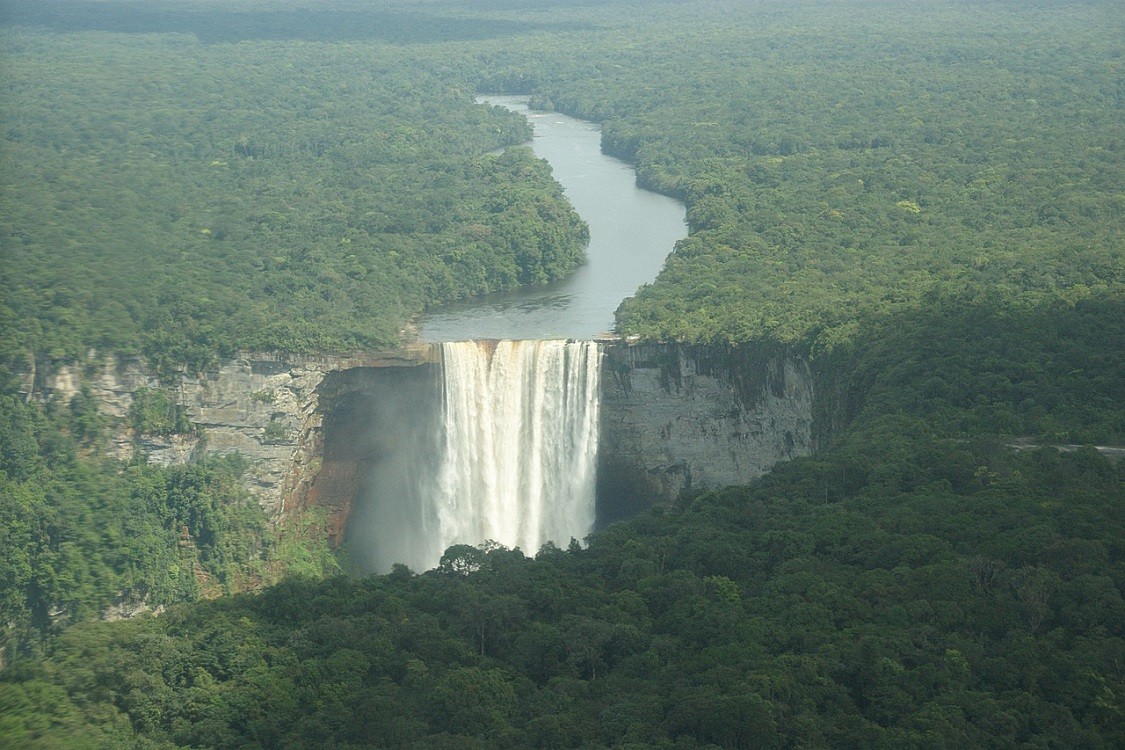 LOVE OF COUNTRY
Guyanese citizens who went overseas for vacation or business, and who are stranded in several countries want to be home. In response to their requests, the National COVID-19 Task Force (NCTF) has adopted a controlled re-entry policy only for Guyanese travelling by air to Guyana.
This window will be monitored alongside the rate of infection and the spread of the virus, as well as the nation's capacity to test, track and treat cases. The re-entry is subjected to strict medical guidance, as well as compliance by returning Guyanese with requirements such as:
(i) producing results of COVID-19 tests (PCR with results in English language) 48 hours in advance of arrival in Guyana; and
(ii) covering all costs for their return.
Guyanese nationals know there is no place like home, especially in time of uncertainty and crisis. There's a poignant story of love of country. Among them are those whose only wish is to offer help, and others who want to bond with their families at this time of national stress, distress and even disaster. They are willing to literally trade the whole world for Guyana, and I join with all compatriots in welcoming them home.
Also, Worth Reading
Minister Hajdu Launches Portal To Help Fight Mental Health