Winnipeg Blue Bombers: A Dynasty in the Making as They Face Montreal Alouettes in the 110th Grey Cup
Kingston Bailey
November 12, 2023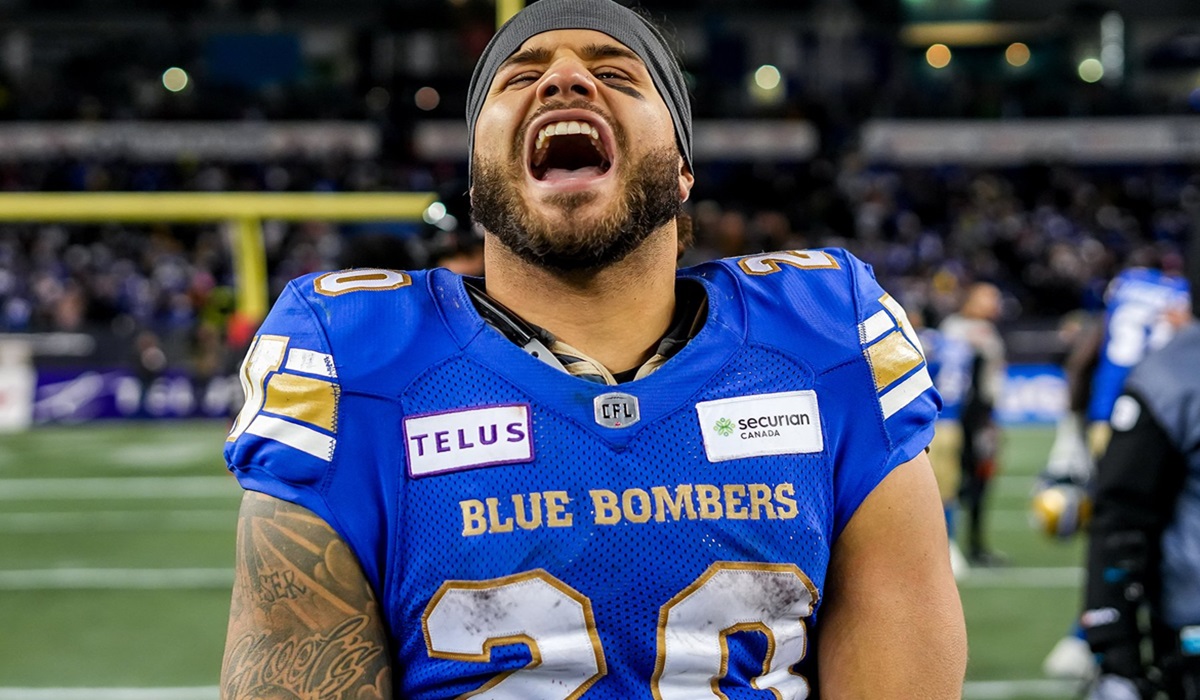 The highly anticipated 110th Grey Cup in Hamilton promises a clash of titans, featuring the Winnipeg Blue Bombers, positioning themselves as a modern-day dynasty, against the Montreal Alouettes. In their fourth Grey Cup appearance in the last four years, the Bombers emerged victorious in the CFL West Division final against the B.C. Lions with a final score of 24-13.
In this upcoming Grey Cup showdown, the Winnipeg Blue Bombers will face off against the Montreal Alouettes, earning their spot with a commanding 27-12 victory over the Hamilton Tiger-Cats in the Eastern Finals. The Alouettes' performance thwarted the Tiger-Cats' chance to play in the Grey Cup on their home field, adding more drama to the championship matchup.
Canadian football enthusiasts are in for a treat, as the Grey Cup is a spectacular event drawing fans from all corners of the country. The championship game showcases skill and strategy and celebrates the unique aspects of Canadian football, distinguishing itself from its American counterpart with three downs, a larger ball, and a more expansive field, providing fans with an exciting and dynamic viewing experience.
The cultural spectacle extends beyond the game as anticipation builds for the Grey Cup. The halftime show, a highlight of the event, will feature the iconic rock band Green Day, adding an international flair to the Canadian festivities, resonating with fans and enhancing the overall Grey Cup experience.
This Grey Cup is an opportunity for the Winnipeg Blue Bombers to solidify themselves as the team of the decade in the Canadian Football League. Their consistent presence in the championship game over the past four years attests to the team's skill, resilience, and commitment to excellence. Conversely, the Montreal Alouettes aim to disrupt the Bombers' quest for continued glory and carve their place in Canadian football history.
As the 110th Grey Cup approaches, football enthusiasts across Canada are gearing up for a thrilling championship showdown. Whether in the stands, in front of the television, or tuned in through various digital platforms, fans will undoubtedly witness the culmination of a remarkable CFL season and the crowning of the next Grey Cup champion.
Image credit, Blue Bombers Social Media
Summary
The 110th Grey Cup in Hamilton showcases the Winnipeg Blue Bombers, eyeing their fourth appearance in four years.
The Blue Bombers' 24-13 win over the B.C. Lions solidifies their dynasty status in the CFL.
Montreal Alouettes, with a commanding 27-12 victory, emerge as strong contenders in the championship.
Canadian football fans anticipate the unique game dynamics and cultural spectacle of the Grey Cup.
Green Day headlines the halftime show, adding an international touch to the event.