Remembering the Legacy of Former First Lady Rosalynn Carter, Who Passed Away at 96
TDS News
November 19, 2023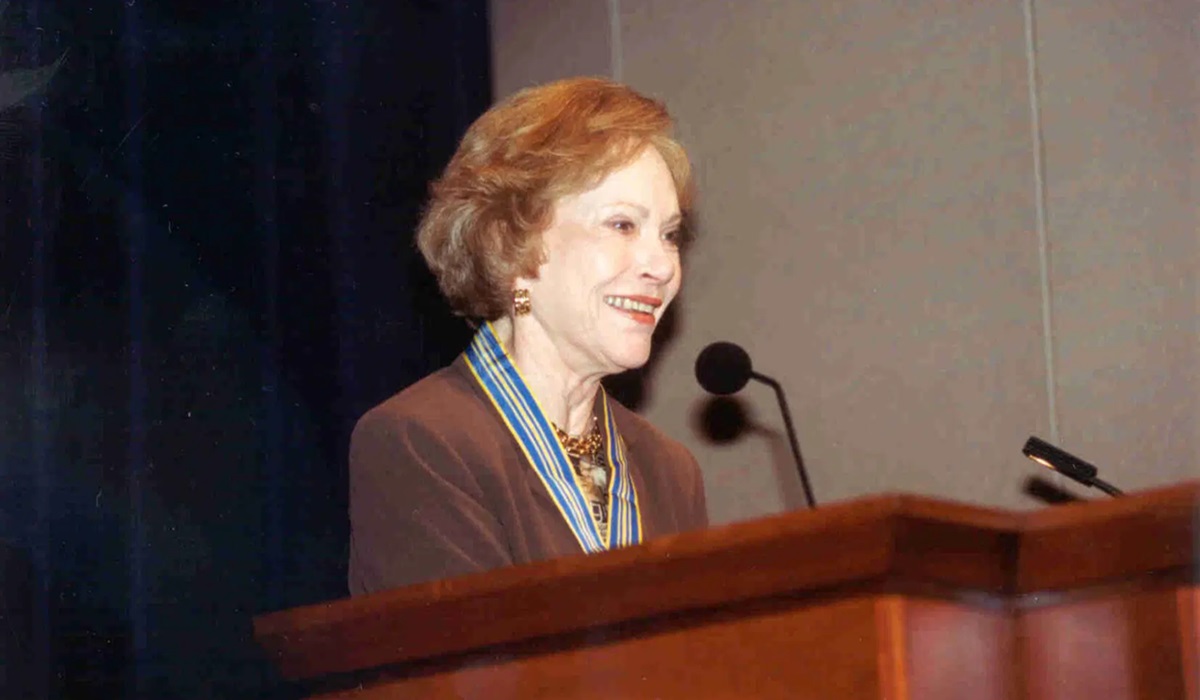 The nation mourns the loss of a remarkable woman, as former First Lady Rosalynn Carter has passed away at the age of 96. A trailblazer, advocate, and devoted partner to President Jimmy Carter, Mrs. Carter leaves a legacy of compassion, resilience, and a lifetime dedicated to public service.
Born on August 18, 1927, in Plains, Georgia, Eleanor Rosalynn Smith grew up in a close-knit community. Little did she know that her life would intertwine with history as she married a young peanut farmer named Jimmy Carter in 1946. Their partnership, spanning more than seven decades, would be the foundation of a transformative journey through American politics.
As First Lady from 1977 to 1981, Rosalynn Carter played an integral role in her husband's presidency. Her commitment to social issues was evident in her advocacy for mental health reform, an often overlooked aspect of public health. Mrs. Carter's efforts helped destigmatize mental health issues and paved the way for significant policy changes. Her passion for mental health stemmed from a deep-seated belief in addressing the often neglected aspects of healthcare. During her time as First Lady, she worked tirelessly to raise awareness about mental health issues and fought for legislation that would improve the lives of those affected.
In 1980, she established The Carter Center's Mental Health Task Force, a testament to her enduring commitment to mental health advocacy. The task force sought to address the systemic challenges in mental healthcare, advocating for equal access, research funding, and public understanding.
Beyond her domestic efforts, her humanitarian work extended globally. The Carter Center, founded by the former First Couple in 1982, became a force for international change. The organization focused on democracy-building, conflict resolution, and disease eradication, reflecting the Carters' dedication to making a positive impact worldwide.
Rosalynn Carter's passing marks the end of an era, but her legacy will undoubtedly endure. Her contributions to mental health reform, humanitarian efforts, and unwavering support for her husband's political career have left an indelible mark on the nation.
As we reflect on her life, let us remember Rosalynn Carter as a woman of strength, compassion, and resilience. Her commitment to social causes serves as an inspiration for future generations, a reminder that one person's dedication can bring about meaningful change.
As the nation mourns the loss of this extraordinary woman, condolences pour in from leaders, friends, and citizens alike. The impact of Rosalynn Carter's life will be felt for years to come, a testament to the enduring power of one individual's commitment to making the world a better place. Her passing is a moment to celebrate a life well-lived and a legacy that will continue to inspire. As we say goodbye to this remarkable former First Lady, let us honor her memory by continuing the work she started and striving to create a more compassionate and just world for all.
Image Courtesy of the Carter Center
Summary
1. Former First Lady Rosalynn Carter, aged 96, passed away, leaving a legacy of compassion and public service.
2. She played a crucial role in President Jimmy Carter's administration from 1977 to 1981.
3. A trailblazer in mental health advocacy, she destigmatized mental health issues and founded The Carter Center's Mental Health Task Force in 1980.
4. Globally, The Carter Center, established in 1982, focused on democracy, conflict resolution, and disease eradication.
5. Rosalynn Carter's passing marks the end of an era, but her impact on mental health reform and humanitarian efforts will endure.