Beyond the Field: 'Powered Differently' Redefines Women's Rugby Narratives
TDS News
November 15, 2023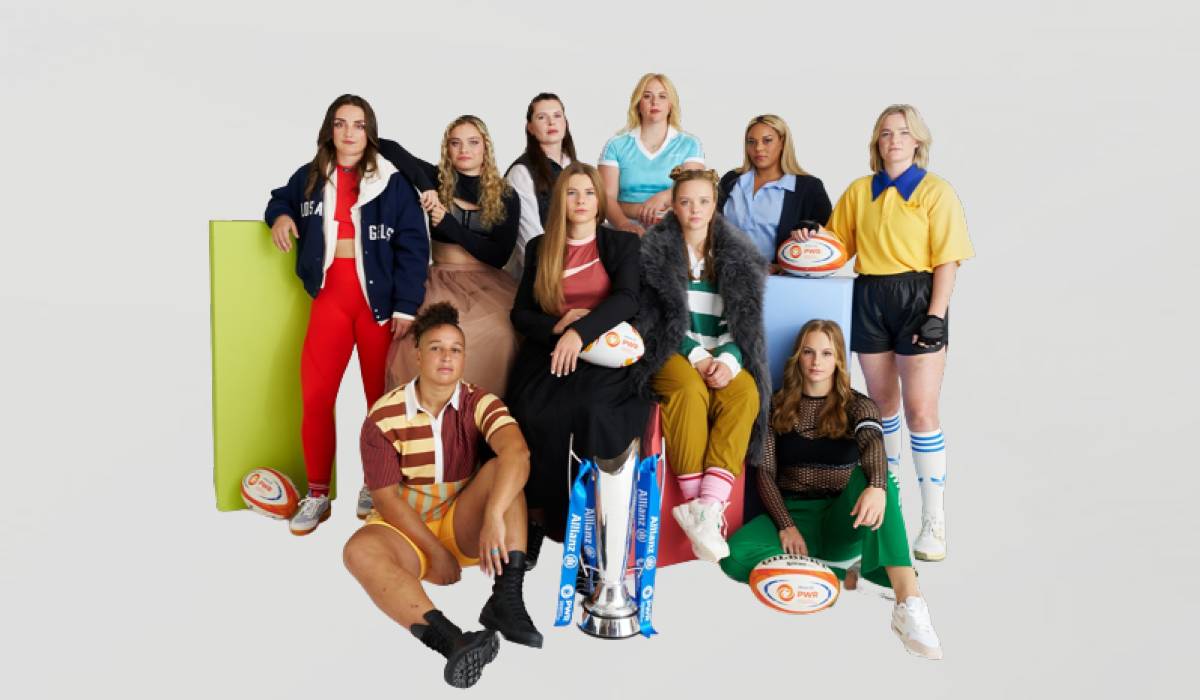 As the Allianz Premiership Women's Rugby (PWR) season kicks off, a groundbreaking partnership with Getty Images is set to revolutionize the narrative surrounding women's rugby. The "Powered Differently" campaign is a visual celebration of 10 remarkable players from across PWR clubs in the UK. Captured by Tara Moore for Getty Images, the initiative aims to challenge stereotypes and promote inclusivity in women's sports.
The striking photo series, exclusively featuring women in front of and behind the camera, offers a fresh perspective on the diversity within PWR. Emphasizing body positivity and showcasing players of various ethnicities, the campaign sends a powerful message that every woman can find representation within the league. This aligns with Getty Images' VisualGPS research findings, revealing that 7 in 10 British consumers desire better promotion of female athletes by sports organizations.
The 10-player lineup, representing each team in the league, goes beyond the traditional rugby profile. From Rachel Lund of Gloucester-Hartpury to Daisy Hibbert-Jones of Loughborough Lightning, the campaign aspires to elevate these athletes beyond their on-field prowess, shedding light on their personal stories and achievements. Notable examples include Jodie Ounsley, who wears a cochlear implant, and Abbie Ward, the first player to return to play for England after having a baby, thanks to the RFU's recently implemented maternity policy.
Shaunagh Brown, a player for Harlequins Women and former England international, expressed the importance of showcasing athletes' human side: " The campaign concept is about us as people, not just players. It's really important that we're able to express ourselves and show a different side, that we're more than just rugby players."
Abi Burton, a star of the shoot representing Trailfinders Women, added, "I've never really done a photo shoot like this before, but to work with such amazing photographers, stylists, and makeup artists, it's been such a unique experience. This time we've been able to express our true selves, and people have been willing to listen to how we want to do it, too, which has been really powerful."
Belinda Moore, CEO of Allianz Premiership Women's Rugby, emphasized the campaign's role in breaking stereotypes: "We're entering a new era of women's rugby, and it's fair to say that historically there have been a lot of stereotypes around the sport. I think what is so important about this campaign is that it tries to break some of those stereotypes and show off the incredible women that play in the PWR."
In addition to reshaping perceptions through this empowering campaign, the PWR has secured a historic broadcast deal with TNT Sports. The partnership ensures the live broadcast of more than 20 games throughout the season, marking a significant step in amplifying the visibility of women's rugby. The first match, featuring Bristol Bears and Sale Sharks, will kick off on Saturday, November 18th, at 12:30 pm on TNT Sports.
The momentum generated by these initiatives aligns with the strategic vision outlined by Belinda Moore, who assumed the CEO role earlier this year. Under her leadership, the league rebranded from Premiership 15's to PWR, signifying a commitment to advancing the growth and recognition of the domestic league.
Jacqueline Bourke, Senior Director of Creative at Getty Images, expressed the company's dedication to debunking stereo stereotypes of women ruby players: "Breaking down stereotypes around women and girls in sport is a key focus of ours at Getty Images, so we were delighted to partner with Premiership Women's Rugby and bring our deep visual expertise and insights to their campaign."
As the PWR season unfolds, "Powered Differently" is a testament to the league's commitment to challenging norms, fostering inclusivity, and inspiring the next generation of women and girls to pursue their passion for rugby. The groundbreaking visual storytelling captures the essence of these athletes and signifies a pivotal moment in the evolution of women's rugby in England.
Summary
Empowering women's rugby through "Powered Differently" campaign by PWR and Getty Images.
Diverse photo series showcases the unique stories and personalities of PWR athletes.
Beyond the field, the campaign challenges stereotypes and promotes inclusivity.
TNT Sports broadcast deal amplifies visibility for over 20 live women's rugby games.
Belinda Moore's leadership aims to transform PWR and break barriers in women's rugby.