22 Dead, 60 Injured: US Military Weapons Expert, Person Of Interest In Latest Mass Shooting
TDS News
October 26, 2023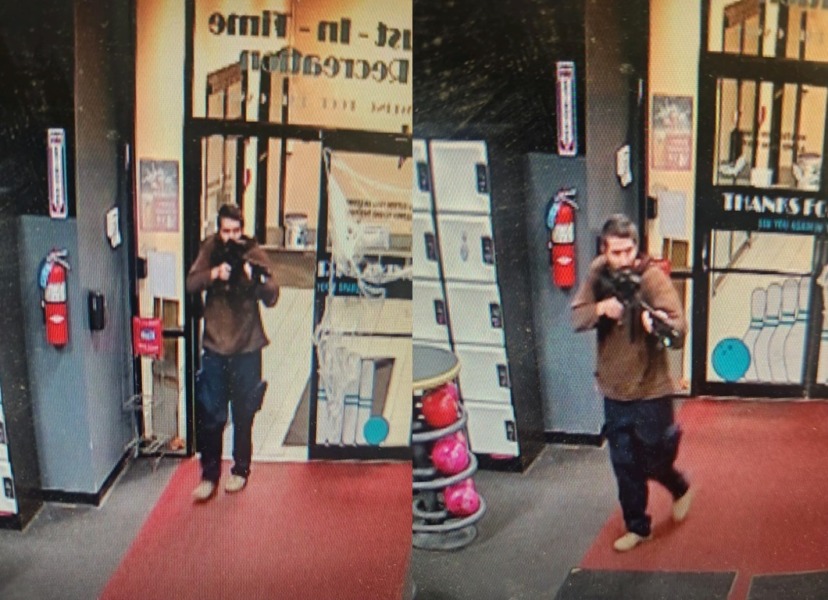 Since the start of 2023, there have been over 500 mass shootings in America.
Last night, a restaurant and a bowling alley turned into a nightmare in Lewiston, Maine, leaving at least 22 people dead and 50 to 60 others injured. The death toll is said to rise based on the severity of the injuries sustained by the victims. The incident is a stark reminder of the severity of the mass shooting epidemic in the United States. An epidemic that only seems to happen in this country.
Mass shootings have become a familiar tragedy plaguing the nation and leaving a trail of devastation in their wake. With each new incident, it becomes increasingly difficult to find fresh words to convey the horror and sorrow that these events bring. The sad reality is that mass shootings have entrenched themselves in America's culture, and as another heart-wrenching incident unfolds, it is imperative to address this ongoing issue.
The spotlight in this incident falls on Robert Card, a 40-year-old man identified as a person of interest in the shooting. Robert Card is no ordinary individual; he is a highly trained and certified weapons expert who has served in the US military. This background amplifies the concern as he is not only armed but also considered extremely dangerous.
Law enforcement agencies are engaged in an intensive manhunt to locate and apprehend Robert Card. The situation remains fluid, with residents urged to stay indoors and shelter in place until the authorities can secure the area. Lewiston, Maine, is a vibrant and historically rich city located in Androscoggin County. Known for its strong Franco-American heritage, Lewiston boasts a diverse culture and is Maine's second-largest city and is positioned just 36 miles north of Portland.
The tragedy in Lewiston is not an isolated incident but part of a disturbing trend that has gripped the United States. Mass shootings have become a horrifyingly common occurrence, with an average of over 1.5 incidents happening daily across the country. This disheartening statistic underscores the urgency of addressing the underlying causes and implementing effective measures to curb this epidemic. While the reasons behind such shootings are complex, engaging in open and honest discussions is crucial, considering comprehensive gun control measures, and prioritizing mental health support to prevent further loss of life and suffering is crucial. America must address this issue and work towards a future where mass shootings are no longer part of the American culture.