In The Month Of Ramadan, We Honour Shamsia Hassani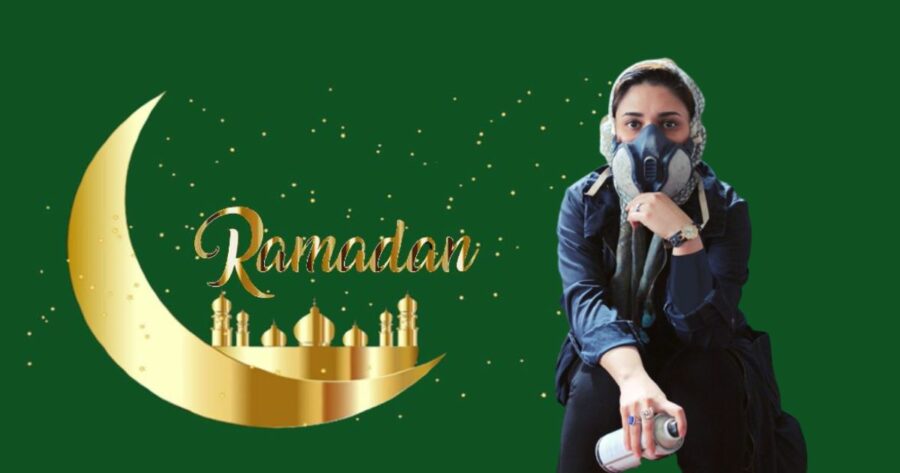 Shamsia Hassani, the first graffiti artist in Afghanistan and an internationally renowned artist
Ramadan is a special time of the year for Muslims all around the world, a time of reflection, charity, and gratitude. It is also a time to honour the achievements of those who have significantly impacted their communities. One such person is Shamsia Hassani, the first graffiti artist in Afghanistan and an inspiration to young women and girls.
Ms. Hassani received her bachelor's in painting and master's degrees in Visual Arts and serves as an associate professor at Kabul University in Drawing and Anatomy. Her passion for art led her to graffiti street art in 2010 after attending a workshop hosted by Chu, a graffiti artist from the United Kingdom. She uses her art to convey social and political messages and bring attention to the struggles of Afghan women.
Hassani's graffiti is unique and eye-catching, featuring bold colours and intricate designs. Her work often depicts women wearing hijabs, flowers, and symbols of freedom and peace. Her art has been featured in galleries and museums all over the world, including the Museum of Anthropology at UBC, Vancouver, Canada 
Hassani's work has not gone unnoticed; she has received numerous awards and recognition for her contributions to the art world. In 2021, she was named one of BBC's 100 Women, and in 2016 she was named the Artist in Residency at Hammer Museum, UCLA – Los Angeles, United States of America.
But perhaps what is most inspiring about Hassani is her impact on the younger generation. She has become a role model for many young women and girls in Afghanistan, encouraging them to pursue their passions and fight for their rights. Through her art, she has created a space for women's voices to be heard and has shown that art can be a powerful tool for social change.
In a country where women's rights are oppressed, Hassani's work is a powerful reminder of the strength and resilience of Afghan women. She has become a symbol of hope and inspiration, proving that even in the face of adversity, one person can make a difference.
As we celebrate Ramadan this year, let us honour the achievements of Shamsia Hassani and all those who have positively impacted their communities. Let us remember that through art, we can create a better, more just, peaceful, and equitable world. And let us be inspired by Hassani's courage and determination to use her art to create a brighter future for all.