In The Month Of Ramadan, We Honour Engy El Shazly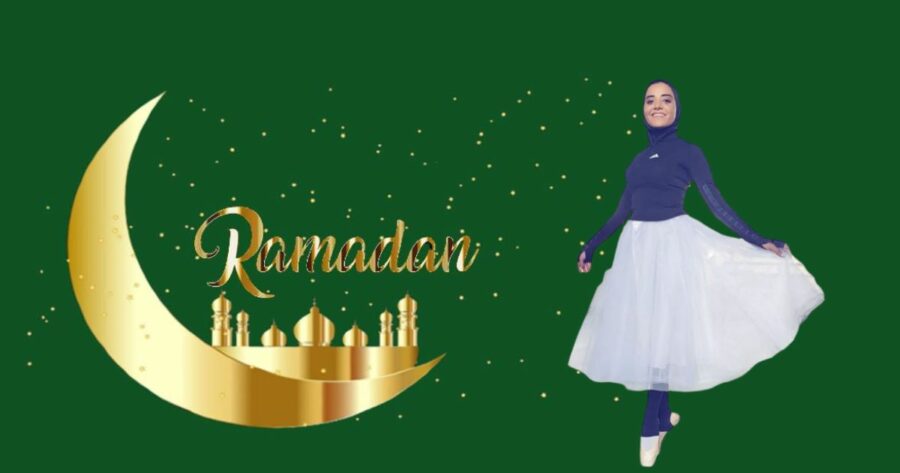 El Shazly broke barriers for being the first Hijabi Ballerina
Ramadan is a time of reflection, celebration, and togetherness for the Muslim community. It is a month-long period of fasting, prayer, and devotion that is observed around the world. In honour of this special occasion, we would like to celebrate Engy El Shazly, the first hijabi ballerina from Egypt.
El Shazly's story is one of determination, passion, and breaking barriers. As a young girl growing up in Cairo, she fell in love with ballet and dreamed of becoming a professional ballerina. However, she faced numerous obstacles, including the societal expectation that hijabi women should not participate in dance.
Despite these challenges, El Shazly pursued her dream with relentless passion and dedication. She trained tirelessly and eventually became the first hijabi ballerina in Egypt, a country where ballet is not a mainstream art form.
Her achievements have been celebrated both in Egypt and abroad. She has performed in prestigious international dance festivals and has been recognized for her contribution to the art of ballet in Egypt.
El Shazly's story is an inspiration to all those who face challenges in pursuing their dreams. She has broken down barriers and challenged stereotypes, proving that talent and hard work can overcome even the most entrenched societal expectations.
Her success is a reminder that the beauty of diversity and inclusivity can enhance art and culture, and it is a call for society to embrace different forms of expression and creativity.
As we celebrate Ramadan, let us honour Engy El Shazly and the many other trailblazers who have paved the way for others to follow their dreams. May their stories inspire us to overcome challenges and strive for excellence, and may this month of reflection and celebration bring peace and harmony to all.
Image credit Engy El Shazly Instagram