The film industry in Manitoba has seen hundreds of big-budget and made-for-TV movies being filmed in the province over the last decade. This has helped to put Winnipeg on the map as a destination for filmmakers and actors worldwide. However, despite the many successes that the industry has enjoyed, there has been a significant void for Black Canadians in terms of film creation, production and casting. That's where Black Film Space Manitoba comes in.
Black Film Space Manitoba is a collective of five Manitoban companies that have come together to create a space for Black Canadians in film. The organization is committed to promoting diversity, inclusion, and representation in the film industry and supporting the next generation of Black filmmakers and actors.
Chris Sharpe, one of the founding members of Black Film Space Manitoba, said, "Black Film Space Manitoba is a collective of some of the greatest and up-and-coming minds and talent in Canada, who just happen to be right here in Manitoba, doing amazing work." The organization is dedicated to providing a supportive and innovative environment where Black Canadians can hone their craft and develop their skills in the film industry.
One of the organization's first featured projects in early production is "Cool Sweepings," the first-ever Black curling comedy feature film about Black Jamaicans starting a curling team. The film draws its inspiration from the box office smash "Cool Runnings" from thirty years ago about a Jamaican bobsledding team. Black Film Space Manitoba is raising funds for the feature through a crowdfunding campaign.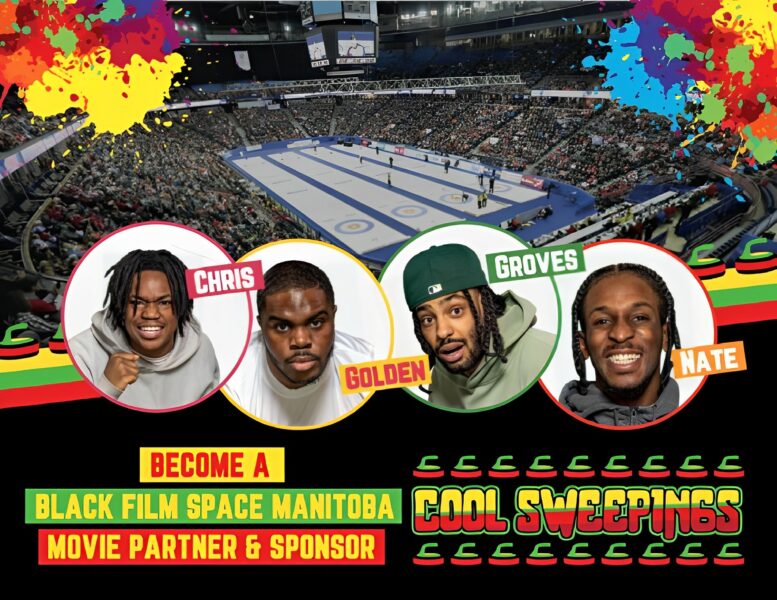 Government funding for film in Canada, at all three levels of government, is a monumental task in itself. Despite the non-stop promotion of supposed funding, the process is complicated, with criteria that are more exclusionary than inclusive and extensive waiting periods for disbursement. Funding is generally limited or seasonal. With the launch of Black Film Space Manitoba, the community is rallying together to ensure the success of the project.
The significance and importance of having representation for the Black community in the film industry cannot be overstated. It is essential that the industry reflects the diversity of the Canadian population and that everyone has the opportunity to share their stories and experiences. Black Film Space Manitoba is doing its part to create a more inclusive and diverse film industry in Manitoba and to provide a platform for Black Canadians to showcase their talents and make their voices heard.
Black Film Space Manitoba is committed to doing something lasting and will continue supporting Manitoban's talent while contributing to the economy. The organization is a beacon of hope for the Black community in Manitoba, paving the way for a more inclusive and diverse film industry in Canada. With the support of the community, Black Film Space Manitoba is poised to make a significant impact on the film industry and provide opportunities for Black Canadians to succeed and thrive.