"Eight Years and I'm Out." Said Kinnarath
Omar Kinnarath, the lifelong resident and business owner in the Daniel McIntyre ward, said, "the constituents are ready for a more active and visible representation." Kinnarath has spent decades as a community activist fighting to make Winnipeg an inclusive and accepting place for everyone of all faiths, beliefs, gender, race, and status.
It is not uncommon to turn on your local news station, pick up a newspaper or click on your favourite news website to read about Kinnarath and his efforts to combat hate within the community.
When former U.S President Donald Trump was in office, his openness to accepting and promoting hate groups and far-right political points of view opened up the floodgates to often closeted extremists operating in Canada. They, too, followed the lead of the former President and right-wing political officials, assuming rhetoric and divisive tone were also acceptable in Canada. When many of those groups came to Winnipeg to cause division and promote hatred, Kinnarath rallied the people to gather peacefully, encouraging a message of acceptance and togetherness.
Kinnarath has a deep sense of pride and love for his community and wears his heart on his sleeves. That is one of the reasons for helping to create the Mutual Aid Society Winnipeg (M.A.S Winnipeg). Following the pandemic and subsequent lockdowns, he formed the organization in March 2020. Since then, the M.A.S has worked tirelessly throughout the community to help members facing social, economic, physical, and emotional challenges attain the essential goods needed to live.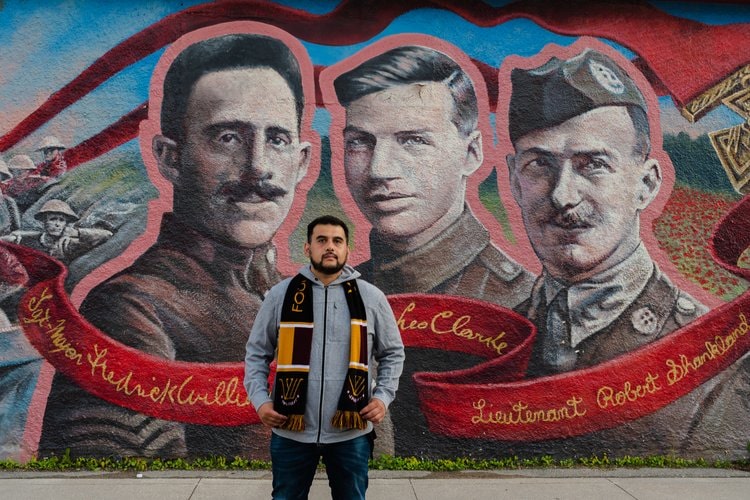 If elected, Kinnarath promises only to serve two terms, "Eight Years and I'm Out." Said Kinnarath. He added that the city council is more effective when new voices and ideas get presented to the people. Kinnarath has a vision of all future representatives working collaboratively with the community to foster progress and sustainable change.
Kinnarath has received overwhelming support from the community since putting his name on the ballot. He prides himself on being a candidate running a grassroots, engaging campaign that focuses on meeting the people and is not beholden to any special interest groups.
Kinnarath has no political party affiliation and believes in progressive government and policies. "I am running because I answer to the people of Daniel McMcIntyre." Said Kinnarath Within one year of taking office, Kinnarath says he will implement a mutual aid hub, community refrigerators, and a space that the community can use to organize.
Kinnarath outlines his priorities as follows:
Transportation
Community Safety
Community Investment
Re-development of Portage Place
Stop Subsidizing Suburbia
Democratizing the City Budget
With less than two weeks until election day, the race to be Daniel McIntyre's next city councillor sits at three candidates, the incumbent, a bar owner, and Kinnarath.
The level of Kinnarath's community engagement may indicate the type of councillor he will be. In that case, he will be for the people of Daniel McIntyre; if elected, they will get someone that will represent them well and fight for their interests.