Little BALLERS Manitoba, a grassroots basketball program for kids, was founded in the Spring of 2022 by co-owners Amy Barlow and Chad Celaire.
Amy and Chad are parents to toddlers and preschool-age children and love the outdoors including engaging in recreational activites. Together, Amy and Chad started to work on launching Little BALLERS in the Winter of 2022. After a lot of research and planning, they introduced their basketball program curated toward younger children in Manitoba's active start, early movement category. Both are former basketball athletes themselves and understand the benefits of movement and sport, and are actively bringing their passion for the sport to help children develop a sense of love and belonging with playing basketball early on.
"Youth are energic, curious, imaginative, and capable. Our basketball lessons are strategically designed to be developmentally appropriate and highlight the way preschool and early years children think and learn," states the little BALLERS website.
Little BALLERS is currently offering early childhood development through teaching basketball. They now are choosing to operate in central locations to ensure the accommodation of as many families in Winnipeg as possible.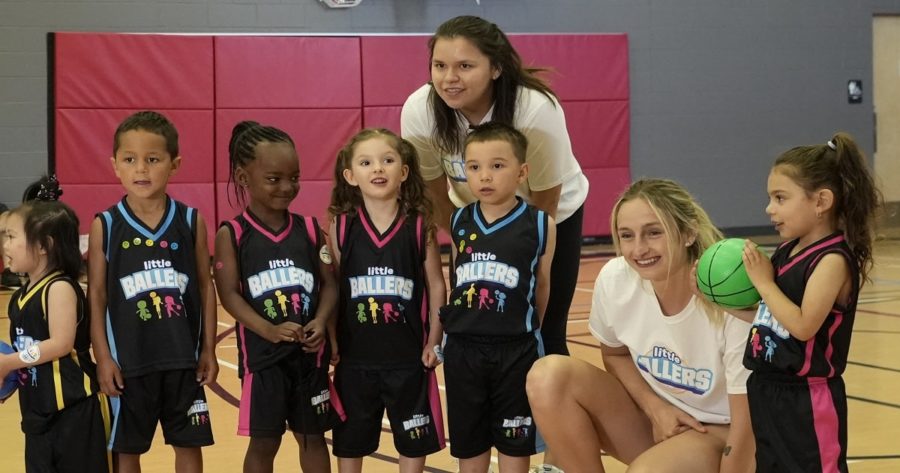 Little BALLER coaches deliver their sessions in a consistent format while incorporating early learning basics such as counting, colours, matching, oral comprehension, and imaginative play.
Co-founders, Amy and Chad, share a common coaching philosophy of teaching youth the "why" behind what they are being asked to do while playing basketball. This helps children develop a sense of critical thinking and motivates them to do better when they understand the purpose of their actions. Little BALLERS has the potential to impact kids at a foundation level, especially by helping them navigate and understand the meaning of playing basketball. Understanding the purpose of actions correlates directly with developing cognitive thinking skills, a transferable skill that will help youth in all aspects of life, not only basketball.
"As a coach and teacher, I understand the idea that it takes a village to raise a child. I live by the idea of leaving people better than you found them and adding to someone's day and life because each interaction will compound, benefit, and elevate someone's experience growing up," said Amy.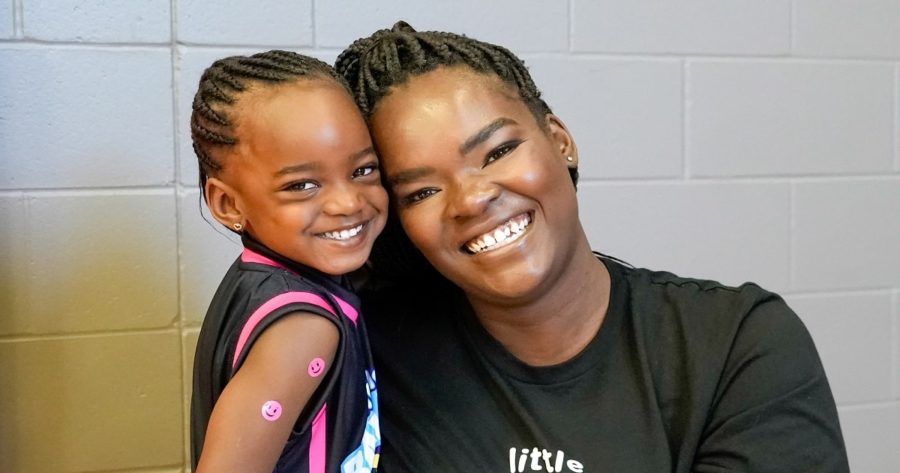 Amy Barlow with her daughter.
To add to Amy's thoughts, Chad shared: "As a previous youth Minister, I had to be present with kids, and so I always tried to be someone they could relate to and connect with to help them navigate through life. Being in that role and understanding the essence of it helped motivate me to leave people in a better place than before I met them. Little BALLERS is a great opportunity for me to be a coach and have the potential to shape children positively from a young age".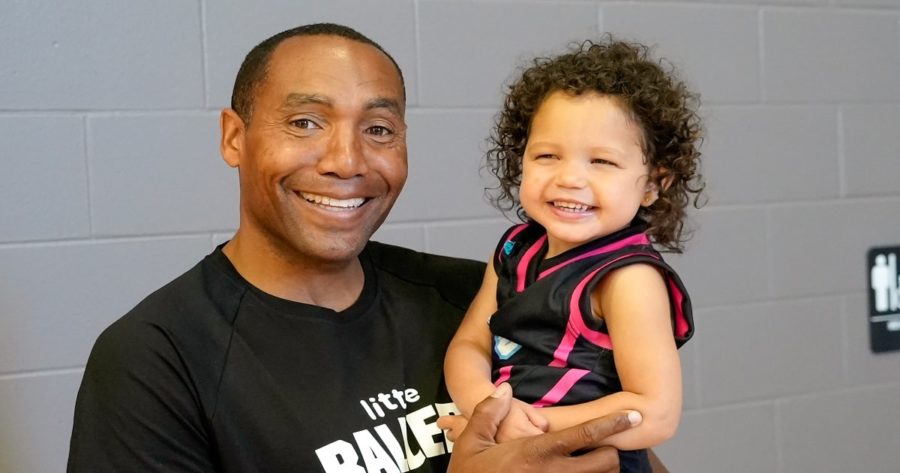 Chad Celaire with his daughter.
Little BALLERS will offer four curated basketball programs beginning Fall 2022 at Soul Sanctuary and Balmoral Hall School.
Baby Ballers (Walkers – 2.5 years)
Little Ballers (2.5-3.5 years)
Mini Ballers (3.5-5 years)
Big Ballers (5-8 years)
Sign up today to register your child as a Little BALLER!
Amy Barlow (nee Ogidan) has been involved in basketball as an athlete and coach for 21 years.
Coach Amy first fell in love with coaching upon accepting her athletic scholarship to the University of Winnipeg. Her coach Tanya Mackay encouraged her to become involved in coaching summer camps and player development programs. Initially unsure what to study in university, her love for coaching led her to pursue a degree in Education to become a Physical Education teacher and coach. By the time she graduated in 2012, her coaching experience was vast, including Newcomer/Refugee Recreation Programs; Boys and Girls Club; Wesmen Summer Camps; and, Basketball Manitoba High-Performance Programs and more.
Coach Chad Celaire has been involved in basketball as an athlete and coach for 36 years.
As a coach, Coach Chad first discovered his love for coaching during his off-seasons, while playing basketball for the University of Regina in 1997. While a student-athlete, Coach Chad built on his coaching experience and became a coach for summer camps with Athletes in Action in 1998. The summer camps program was under the direction of the chaplain for the Saskatchewan Rough Riders and Director of Athletes in Action Regina, Harold Cooper.
From 2002 to 2017, Chad also worked as a Youth Minister in Winnipeg. Some of his responsibilities involved directing summer camps and local recreation activities, and mentoring youth with an emphasis on character development and leadership.