Is Equity, Diversity, and Inclusion the Future of Employment Standards?
Earlier this year, the University of Manitoba earned an award as one of Canada's Best Diversity Employers for 2022.
University of Manitoba (UM) offers Success Through Wellness grants to students and staff who propose project which engage the campus community in fostering mental health and well-being. In addition to this, one of UM's strategic priorities is to create pathways to Indigenous achievements and recognition. To commit to this priority, UM has created Gaa will ji'I diyaang, a council consisting of Indigenous and non-Indigenous peoples working together to create a healthy community through education, relationship building, advocacy, and action. UM also work to incorporate Equity, Diversity, and Inclusion (EDI) committees in each of its faculties. The EDI committees meet regularly to ensure workplace inclusion and participate in initiatives to help establish, communicate foster inclusion and diversity in the workplace.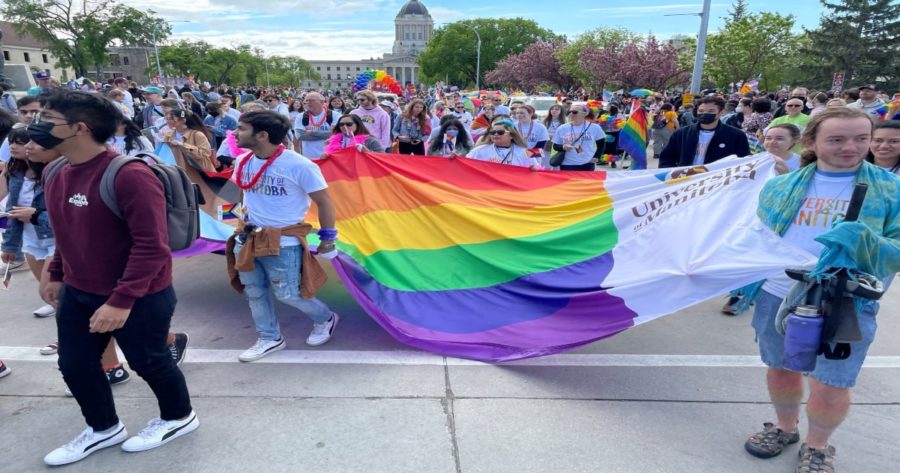 The University of Manitoba was the winner for Best Turnout by Pride Winnipeg in June 2022 (Image Credit: @UManitoba Twitter)
In terms of performance management and accountability, the University of Manitoba offers diversity self-declaration for new hires and the data is used to measure the success goals, share the results, and include a plan to address shortcomings.
University of Manitoba: Employee Resource Groups
"The University of Manitoba is pleased to be recognized for the work done to date to advance diversity and inclusion in our community," shared Dr. Tina Chen, Executive Lead (Equity, Diversion, and Inclusion at UM) with UMNews Today. "At the same time, we know this is an ongoing process, and that meaningful and sustained transformation requires centering equity, social justice and anti-oppression."
UM has introduced a few different EDI initiatives as part of its strategic planning. THRIVE programming is one of those initiatives, which took place this past May with faculty and staff in attendance to learn new tools, supports and resources to help with work-life balance and healthy living.
The Anti-Racism Task Force, established in February 2022 at UM works toward ensuring the university provides everyone equal opportunity to succeed and reach their full potential. The group includes diverse individuals across the University who are active in the advancement of racial justice and decolonization at the University of Manitoba through their subject matter expertise, experience, leadership, and community involvement.
A few other initiatives by UM include seeking ableism on campus, which means a review of the physical spaces on campus and ensuring they meet standards for persons with disabilities.
Image Credit: @UManitoba Twitter