Punjabi singer Diljit Dosanjh sells out arenas across Canada!
Diljit Dosanjh, a Punjabi actor and singer, is making history across the Western world as he sold out arenas across Canada this past week for his 'Born to Shine' world tour!
Dosanjh made his mark by being the first Punjabi Indian artist to perform in Vancouver's Roger Arena to a sold-out crowd of 19,000 audience members. He then went on to sell out Calgary's Scotiabank Saddledome and Toronto's Scotiabank Arena, performing to a live audience of around 19,000.
Julia Lipscombe, a journalist at CBC Vancouver, took to Twitter to share her thoughts on Dosanjh's concert in Vancouver: "Living about 15 meters from Rogers Arena means I hear crowd noise for hockey games and concerts all the time. But I don't think a crown has ever been more intense than Diljit Dosanjh. Musta been quite a show!".
Punjabi fans took to social media to commend Dosanjh for selling out arenas across the country without an opening act or DJ set and bringing together many people in the Punjabi community.
Earlier this year, Dosanjh signed a deal with Warner Music, an American major record company – a significant step for an international singer who primarily sings in his native language, Punjabi.
Punjabi communities across the globe have appreciated Dosanjh for his efforts to help Punjabis who grew up in the diaspora connect to their roots and culture through his music. Many fans have shared the sentiment that Dosanjh's music and ability to communicate with his Punjabi audience allows first, second and third-generation Punjabi Canadians to connect with their roots.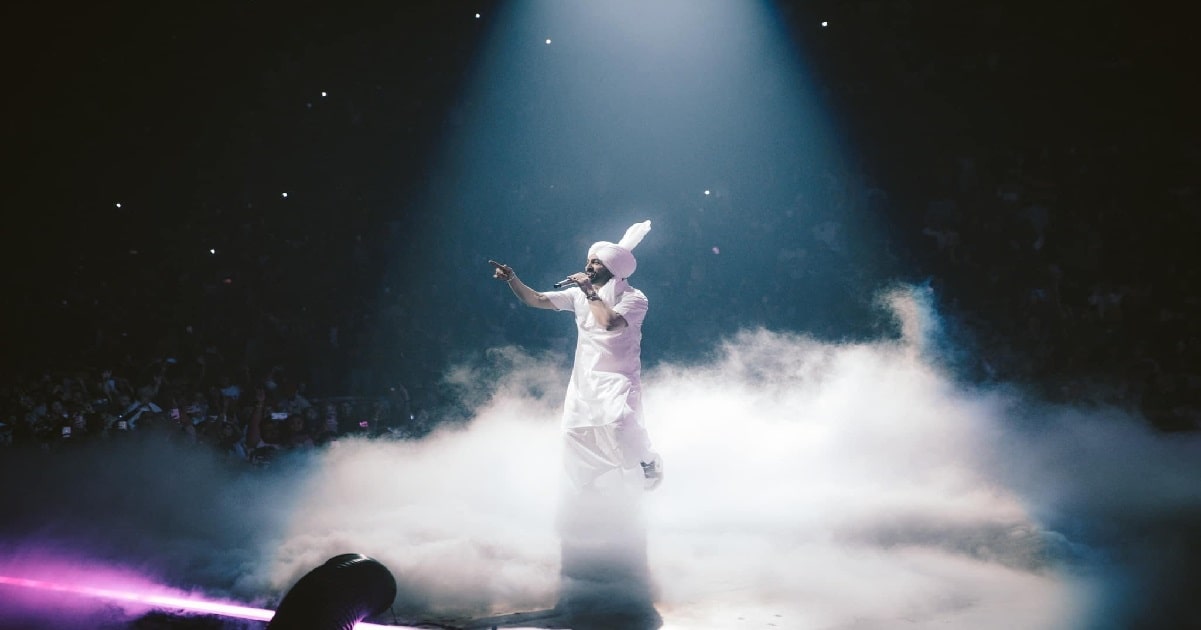 (Courtesy: Diljit Dosanjh Facebook)
Jubran Hafeez was one of the audience members attending Diljit's concert in Winnipeg, Manitoba, on June 23.
"The energy in the arena was something I've never experienced before. Thousands of fans from the Punjabi community – whether from India or Pakistan connected with Diljit Dosanjh's music. I've been to other concerts, but this was one of the finest performances I've ever seen," he says. "A week later, and I'm still going through videos I took and in awe of experiencing such an energetic performance which truly connected every Punjabi in attendance, whether Indian or Pakistani – and that's the magic of Diljit's music – it brings people together."
Diljit Dosanjh addressed his audience during his Vancouver show, saying, "the Punjabi community, we are one. We should support each other since there are so many things that try to divide us".