Ottawa Police Report Freedom Convoy Using Children As Human Shields
The nation's capital has been under siege for 22 days by the illegal blockade organized by the so-called Freedom Convoy. What started as a peaceful protest against vaccine mandates turned into an occupation that has shut down parts of the North American economy and disrupted the daily lives of residents and businesses.
The so-called Freedom Convoy has factions in the group that has openly talked about overthrowing the government. One of those radicals who organized the convoy was also arrested today by Ottawa police. Pat King has extreme views about race and often promotes white nationalist ideology on social media. Along with King, Ottawa police also arrested Tamara Lich and Chris Barber, the other leaders of the so-called Freedom Convoy.
The radicals posed a credible threat to the government and the public, which forced the RCMP to intervene at the Coutts border crossing in Alberta. That intervention led to 11 arrests and four charges with conspiracy to commit murder. The arrests saw the seizure of a cache of weapons in the trailers of protestors.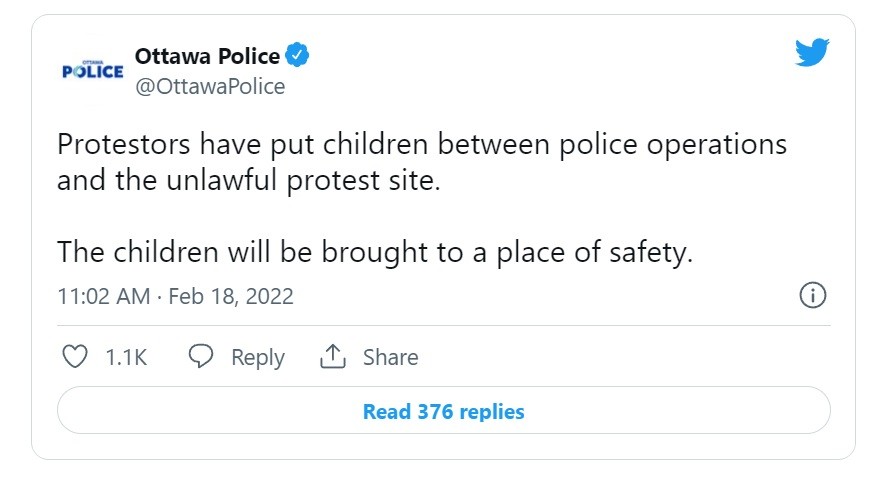 As cities across the country remained under siege, provincial governments and law enforcement have been under scrutiny for their sympathetic approach to the illegal blockades. This sentiment was confirmed when videos and images emerged showing RCMP officers hugging protestors at Emerson's border in Manitoba.
The border shut down by the illegal blockade effectively stopped the flow of goods between Canada and the United States. Manitoba's Premier Heather Stefanson's approach to the illegal blockade has lacked the leadership expected from a Premier. Stefanson and her justice minister Goertzen had criticized the Federal government for invoking the Emergencies Act, indicating they had the illegal blockaded under control.
Days before the Emergencies Act was invoked by the Prime Minister, the Manitoba Premier wrote a letter to Canadian Prime Minister Trudeau asking for assistance. Since the letter surfaced, Stefanson and her office have changed her account and provided a new political interpretation of the intent of her letter. Her Justice Minister indicated, "no government did anything to remove the illegal blockades," referring to those at the Emerson border. He further added it was all the work of the RCMP. If his statement is true, what exactly has the Manitoba government done to remove the illegal blockade?
The majority of Canadians are in favour of vaccines and the Emergencies Act. They are starting to feel a sense of relief the illegal blockades are coming to an end with the leaders arrested. The so-called Freedom Convoy has embarrassed itself and will have to live with the consequences of being linked to a horrible moment in Canadian history.