Senate leader recommends a slate of progressive candidates to fill Eastern New York's Federal Courts
New York, N.Y. – U.S. Senate Majority Leader Chuck Schumer (D-NY) announced today that he has recommended three exceptional women attorneys to serve as judges on the prestigious United States District Courts for the Southern District and Eastern Districts of New York. Schumer has forwarded the names of Jessica Clarke for the Southern District of New York and Nusrat Choudhury and Nina Morrison for the Eastern District to the administration of President Joe Biden. Schumer has also re-forwarded Hector Gonzalez, who was previously nominated for the EDNY.
According to Senator Schumer, "These three diverse and incredibly talented women would bring tremendous expertise in civil rights, fair housing, criminal justice reform and more to the federal bench."
"Nina Morrison has spent nearly twenty years of her legal career building one of the nation's premier criminal justice reform organizations, the Innocence Project. In her time at the Innocence Project, she has personally freed more than thirty innocent people from both prison and death row. This tireless work, coupled with her keen ability to understand the law so acutely while using it as a tool to seek out the truth will make her a remarkable, caring, and steadfast judge for the Eastern District," said U.S. Senator Charles Schumer. Image source Morrison Twitter feed
"Jessica Clarke is a civil rights expert who has worked vigorously to address both systemic and repeated violations of civil rights law. From her experience enforcing fair housing laws to her pursuit of equal access and rights to education, Ms. Clarke has demonstrated her ability and dedication to ensuring the law and our institutions work for—and represent—all of us equally," said U.S. Senator Charles Schumer. Image source Clarke Linkedin
"Nusrat Choudhury, who would make history as the very first Bangladeshi American, and only the second Muslim American, to serve on the federal court, currently serves as a Legal Director for the ACLU, and is an expert in civil rights and civil liberties. This vast and critical experience, coupled with a deep-rooted understanding of the law and how it applies to each and every one of us personally, will serve her well as a judge for the Eastern District. I trust that her decade-plus experience as a civil rights litigator has prepared her to serve with integrity and professionalism on the federal bench," said U.S. Senator Charles Schumer. Image source Choudhury ACLU page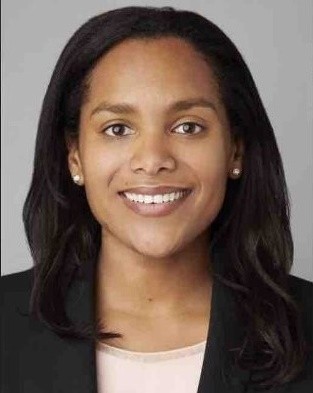 "I am confident that each of these women, like others I have recommended, will follow the facts and administer justice without fear or favor. They are a breath of fresh air and much-needed fresh perspective, and I am proud to recommend each of them to serve on the U.S. District Court for the Southern and Eastern District of New York," Schumer added.
Senator Schumer said, "I am focused on restoring the integrity and professionalism of our federal courts, while nominating supremely qualified candidates, like Ms Clarke, Ms Morrison, and Ms Choudhury, who represent the rich professional and demographic diversity of New York and the country."
Senator Schumer is also proud to resubmit Hector Gonzalez, the son of working-class immigrants who charted his own path, as a candidate for the Eastern District of New York. Mr Gonzalez, a proud CUNY grad with deep experience in both criminal and civil law, is active in civil rights, environmental justice, and disability rights.
Recently, Schumer recommended Myrna Pérez and Dale Ho, two of the foremost election law experts in the country, to the U.S. Circuit and District Courts, respectively. He also recommended Eunice Lee, an appellate attorney with Federal Defenders of New York, to serve as a judge on the U.S. Court of Appeals for the Second Circuit, bringing more professional diversity to the federal bench. In fact, Judge Lee is just the second Black woman to sit on the prestigious appeals court, which has never had a former federal defender on its roster of judges.