Vaccine lotteries are now becoming huge incentives across North America to encourage vaccination
The vast majority of Canadians do not need to be incentivized to get vaccinated to slow the spread of COVID-19. Yet, there still remains a large sector of society that are against vaccines for a multitude of reasons. Vaccines are the key to a return to normalcy or as close to it as possible.
Today, Manitoba's Premier Pallister announced a new $2 million dollar vaccine lottery that will be administered by Manitoba Liquor & Lotteries. The new lottery is meant to act as an added incentive for Manitobans to get fully vaccinated.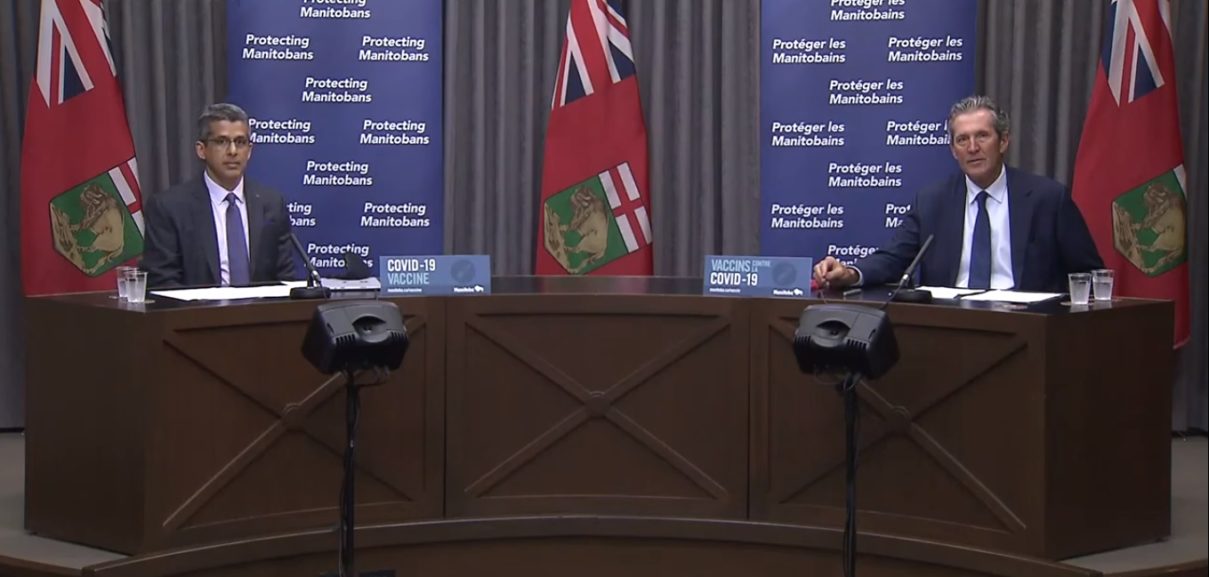 "Vaccination is the fastest way to overcome COVID-19 and safely restore our services and activities," said Pallister. "Urgency is important. We need Manitobans to get vaccinated to protect each other and protect our health-care system. The sooner we get vaccinated, the sooner we can get our lives back. This lottery gives Manitobans even more reasons to roll up their sleeves – not once, but twice."
The move to incentivize Manitobans through a lottery draws a similar comparison to the several American States that saw a spike in vaccinations when a lottery was also introduced. "Manitoba will hold two lottery draws over the summer. All Manitobans aged 12 and up who have received at least one dose of vaccine on or before Aug. 2 will be eligible for the first draw. All Manitobans aged 12 and up who have received two doses on or before Sept. 6 will be eligible for the second draw." Said Premier Pallister
Each lottery draw will award:
• three prizes of $100,000 in the Winnipeg Regional Health Authority (excluding Churchill);
• a $100,000 prize in each of the remaining regional health authorities: Prairie Mountain Health, Southern Health–Santé Sud, Interlake–Eastern Regional Health Authority and Northern Regional Health Authority (including Churchill); and
• 10 draws for $25,000 scholarships for young people aged 12 to 17 across the province, for a total of $250,000.
"Trust and accountability are an integral part of every lottery, and we will ensure that all Manitobans can have confidence in the fairness and integrity of this process," said Manny Atwal, president and CEO, Manitoba Liquor & Lotteries. "As we have seen in other jurisdictions, lotteries can act as an incentive to encourage vaccination. We are proud of our role in the goal to get as many Manitobans immunized as quickly as possible."
As Manitobans start to see clear signs of a return to normalcy across the border with packed arenas, large social gatherings and celebratory events, the added incentive with a vaccine lottery is not only welcomed, it may be the catalyst that moves the needle.