Over 7,000 people packed like sardines to hear Trump speak at his super spreader event
"I feel so powerful, I'll walk into that audience. I'll walk in there, I'll kiss everyone in that audience. I'll kiss the guys and the beautiful women and the — everybody. I'll just give everybody a big, fat kiss." Said President Donald Trump
While the embattled president continues to mock the deadly coronavirus and millions of Americans have been infected and over two hundred thousand are dead.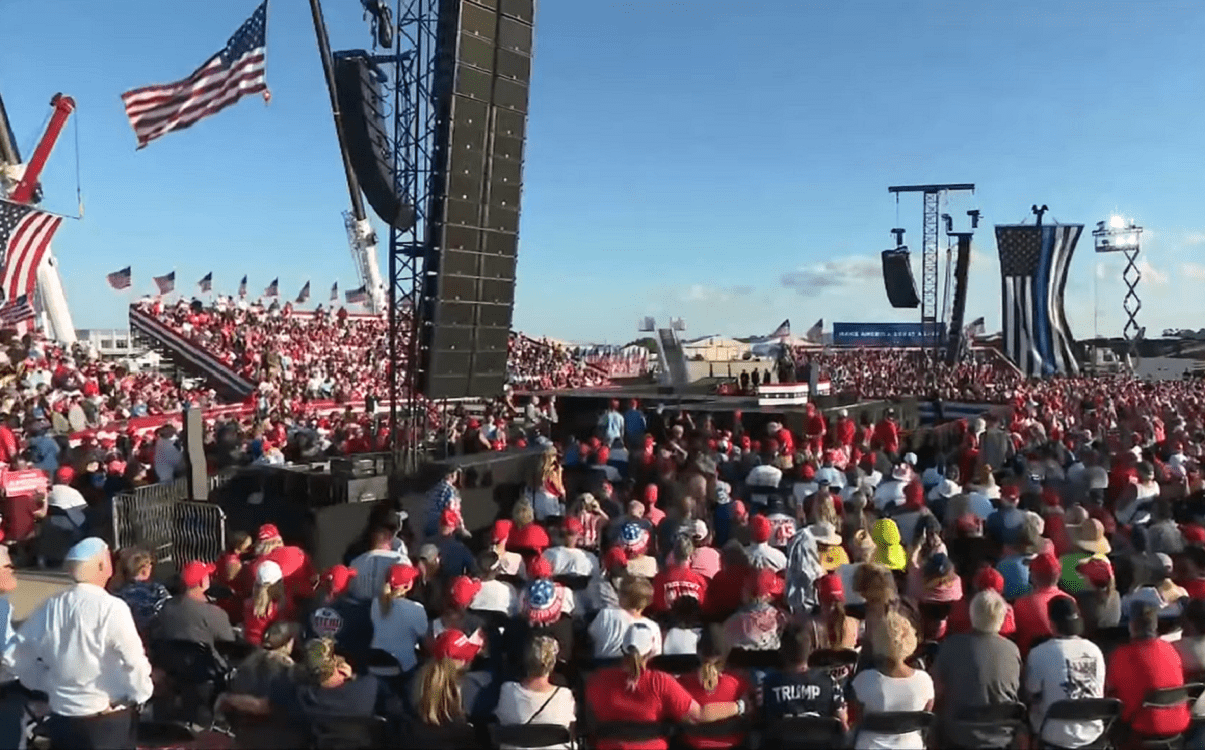 Trump's latest stop on his super spreader tour is a powder keg of stupidity to the nth degreed. Over seven thousand future COVID-19 patients stood side by side without masks to hear the president speak. They are far beyond drinking the Kool-Aid, they worship Trump as their Demigod.
Florida was once in play for Trump but his recent stint with the coronavirus has put the swing state leaning Blue. Florida was once the epicenter for the virus and with failed leadership from Governor Ronald DeSantis who could be seen high fiving Trump worshipers at the rally, thoughts and prayers may not be enough to fend of the tsunami that's about to hit the state.