Congressman Lewis Body Escorted across the Edmund Pettus Bridge
History can be quite poetic when it so eloquently corrects itself. As a civil rights activist, Congressman Lewis was beaten, blooded and jailed for crossing the Edmund Pettus bridge into Selma, Alabama.
The Edmund Pettus Bridge was the site of the conflict of Bloody Sunday on March 7, 1965, when police attacked and brutally beat Civil Rights Movement demonstrators with horses, billy clubs, and tear gas as they were attempting to march to the state capital, Montgomery. The marchers crossed the bridge again on March 21 and successfully walked to the Capitol building.
The historic cross into Selma, was accompanied by the late Reverend Dr Martin Luther King Jr. and thousands of marchers walking for peace, justice and equality.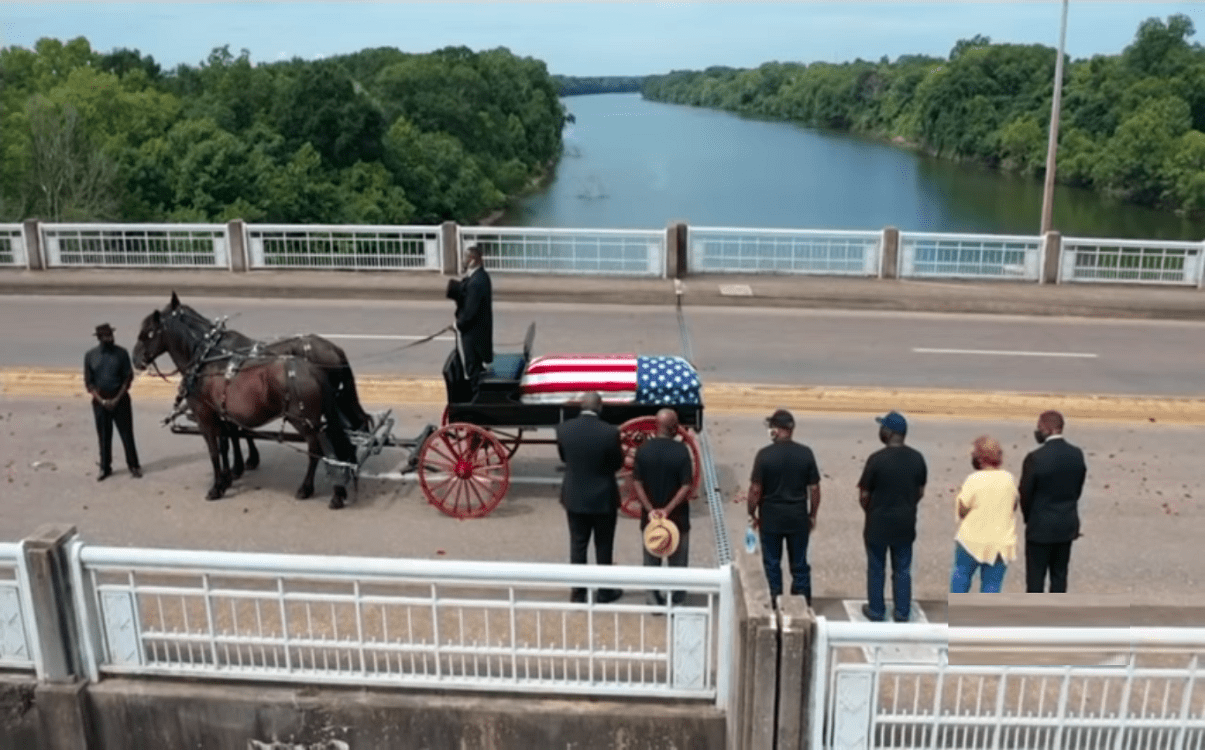 The Bridge was built in 1940 and is named after Edmund Winston Pettus, a former Confederate brigadier general, U.S. senator, and leader of the Alabama Ku Klux Klan.
The bridge has been deemed a national monument and petitions are being put forth to officially change its name to the John Lewis Bridge.
John Lewis's finally crossing was a led by an honor guard of the state troopers; the same state troopers branch that had beaten, blooded and jailed him in 1965.