Queens highest honour for volunteering, Commonwealth Points of Light award
Her Majesty Queen Elizabeth II has recognized Rebeccah Raphael, representing Canada, as the 147th Commonwealth Point of Light in honour of her exceptional voluntary service supporting the educational needs of young people during the COVID-19 pandemic.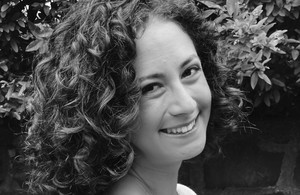 His Honour The Honourable Arthur J. LeBlanc, Lieutenant Governor of Nova Scotia, and the UK High Commissioner to Canada, Susan le Jeune d'Allegeershecque conducted a virtual ceremony in which they presented the award to Rebeccah. A video of the full ceremony can be found here.
Rebeccah is the founder of 'The Halifax Helpers', a free online-tutoring service providing educational support to students in Nova Scotia during the Covid-19 pandemic. Under Rebeccah's leadership, the group has grown to 50 tutors, hosting 300 sessions a week in English, French, maths, science, and music. Rebeccah is planning to continue the project beyond the pandemic, expanding to students outside Nova Scotia.
As part of the legacy of the Commonwealth Heads of Government Meeting in London 2018, Her Majesty The Queen – as Head of the Commonwealth – is thanking inspirational volunteers across the 54 Commonwealth nations for the difference they are making in their communities and beyond, by recognising one volunteer from each Commonwealth country every week.
By sharing these stories of service, the Commonwealth Points of Light awards celebrate inspirational acts of volunteering across the Commonwealth and help inspire others to make their own contribution to tackling some of the greatest social challenges of our time, including the current COVID-19 pandemic.