The Chinese Government has cut off Wuhan from all travel. Effective immediately all air and train travel to the region and major city of Wuhan (11 million people) in China has been suspended. This is due to an escalation in virus infection numbers from the Wuhan coronavirus. Even though it is the most important holiday period of the Chinese calendar with the start of the Lunar New Year, Chinese authorities felt that they could no longer wait. The spread and level of danger of the coronavirus is such that the Chinese government felt they had no choice but to stop all travel to an from the Wuhan region.
In an unusual break from habitual practice, the Chinese communists had been forthcoming in sharing the genetic make-up of the virus. It is well understood though that the Chinese government does not operate with full transparency. While there have been over 600 reported cases and 17 deaths, it is not known the full extent of the problem. This highly significant step to managing the spread of the disease may be an admission of the long-term dangers and inability to control the situation by the government.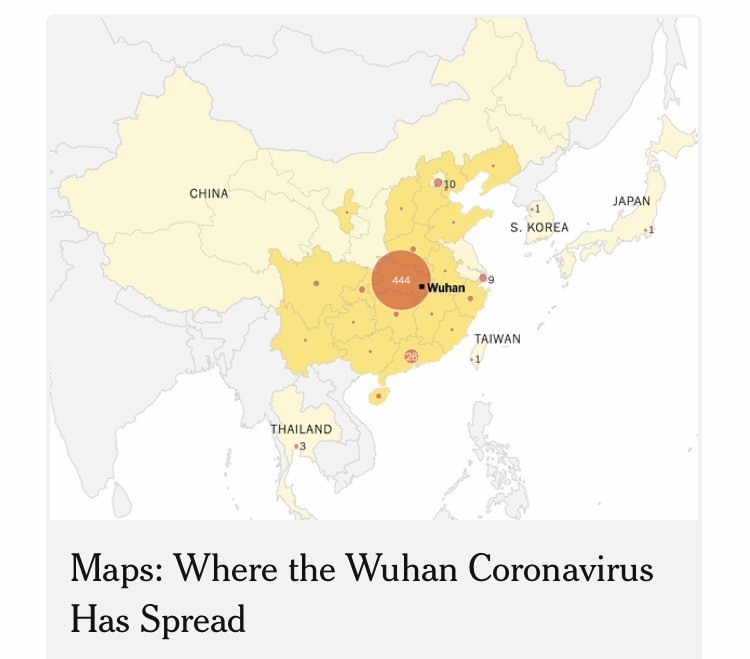 In an official statement, Li Bin the deputy head of China's Health Commission said: "the possibility exists that the virus could mutate and there are risks that the epidemic could spread further." The virus has been classified by officials as a class B infectious disease, a category which includes SARS. The restriction in travel to an important industrial area of China will have repercussions for the Chinese economy. Authorities must understand the seriousness of the situation and trying to get ahead of it before events get out of control. The statement by officials begs the question has the virus mutated to a more virulent form and can the virus be stopped?
#WuhanLockdown is the top trending topic in China on Weibo social media with 1.8 million views. Earlier this week the Republic of Taiwan suspended all travel to the city of Wuhan amid fears.