Jim Kane, recipient of a Queen Elizabeth II Diamond Jubilee Medal. Jim's medal was granted for his exceptional contribution to HIV/AIDS work in Canada. He is pictured here with the Honourable Minister Jim Rondeau, Minister of Healthy Living, Seniors & Consumer Affairs.

Jim Kane
https://www.facebook.com/jim.kane.357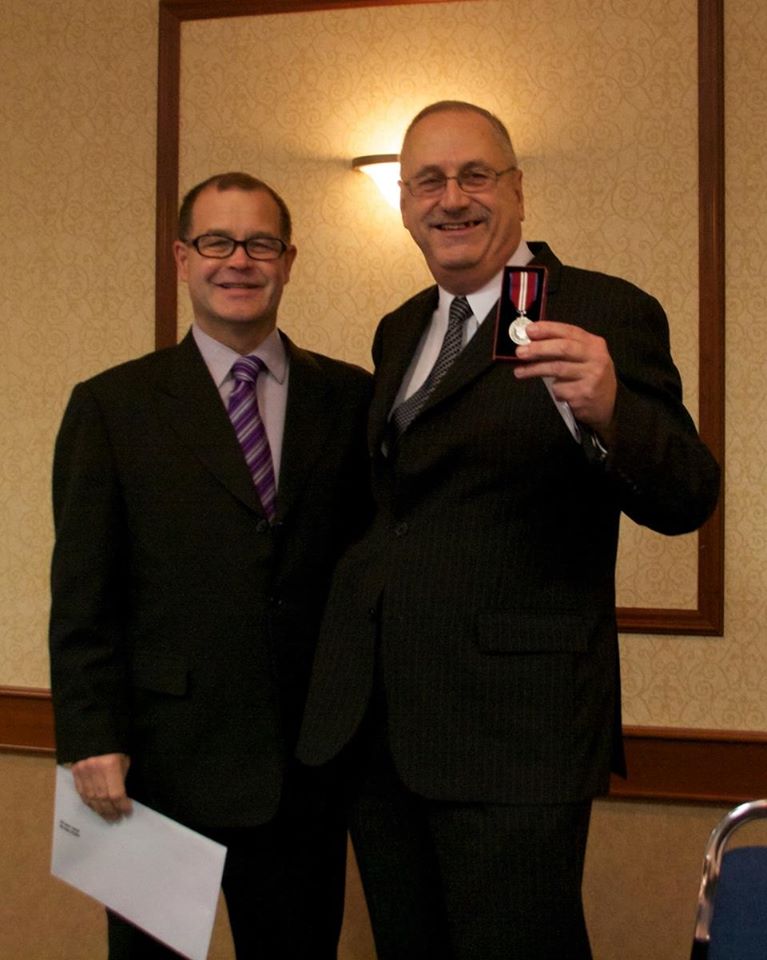 As a long-term survivor of HIV/AIDS since the mid-1980s, I have witnessed many important advances in HIV Treatment. We are at a point in the history of this Pandemic, where we can significantly reduce the number of new cases of this illness. The new class of medications can reduce the Viral Load to Undetectable in a patient's body. When a person's Viral Load is undetectable recent scientific evidence confirms that they cannot transmit the virus. The U=U campaign (Undetectable= Untransmittable) advocated by people living with this illness has resulted in an endorsement by the Federal Government.
It has always been good public policy to "Follow the Science, and not the Fear" When you consider that a study done by the Canadian Aids Society in 2011 estimated that the cost of each diagnosis is estimated to cost over $1 million dollars over twenty years including health care and lost productivity costs, I believe it is good public policy to ensure that all patients have access to this medication.
Currently, that is not the case as Pharmacare Deductibles provide a significant economic barrier. The example set in B.C. utilizing the Treatment as Prevention model, where HIV Meds were provided free of charge, resulting in a significant reduction in new infections. Sadly, this is not consistent, and each province has different policies. If we want to get to Zero, we can do better. Let's put HIV in the history books by making this important change!!